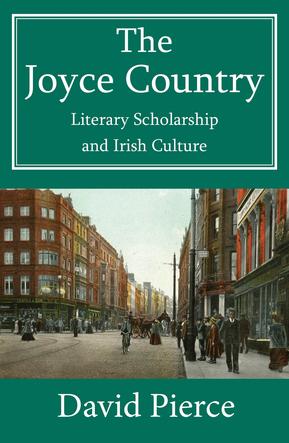 This new book by the eminent critic provides an informative and timely survey of contemporary approaches to Joyce and modern Irish writing over almost 40 years.
In a fresh opening survey Pierce explores the new departure for fiction heralded by A Portrait of the Artist as a Young Man, and this is followed by essays on the hybrid landscape in Ulysses and on the distinctive style and humour of the 'Eumaeus' episode. Other pieces focus on the appeal of Irish short-story writer, Benedict Kiely, anthologies of Irish writing, and Irish writing in the years 2006-9.
The second half of The Joyce Country is devoted to twenty-six reviews of books about Joyce written from the 1980s to the present and grouped under several headings including 'Joyce's European Cities', 'Joyce, Yeats and the Matter of Ireland', 'Ulysses in Perspective', and 'Joyce and Modernism'.
"David Pierce's latest collection represents a new approach to scholarly stock-taking. It is a wonderfully reflexive, discursive, and deeply informative book which will delight scholars of Joyce and modern Irish writing. A tour de force offering a handy access to Pierce's influential criticism." – Jolanta Wawrzycka, Professor of English at Radford University, Virginia and Trustee of the James Joyce Foundation.
ISBN 9781912224029 Hardback £65.00. OFFER PRICE £32.50
Publication: February 2018.
ORDER ONLINE http://www.eerpublishing.com/pierce-joyce-country.html 
Add promotion code POUND50 to your shopping basket and SAVE £32.50
Offer ends 31 January 2018 and is made to individuals – it is not available to institutions or to trade customers.